85th Anniversary Scavenger Hunt
To celebrate our 85th anniversary, join us for a stroll through our history via a scavenger hunt! Participants can expect a scenic tour through our service territory while learning about (and seeing) some of our most historical moments and markers! Plus! There's a prize at the end! 
For Central Electric Cooperative's (CEC's) 85th Anniversary, we put together a scavenger hunt for members to enjoy. This scavenger hunt will be available to all members from June 1 to Aug. 31. You can do all of these locations in one day, or spread it out over three months -- it's up to you. 
There are 8.5 locations throughout CEC's seven-county service territory for the scavenger hunt, all with historical reasons for being chosen. The scavenger hunt information is available 24/7 at all locations but the last. The last location requires members to visit during business hours (Monday-Friday between 8:00 a.m. and 4:30 p.m.). All members who complete the scavenger hunt will receive a prize at the last location.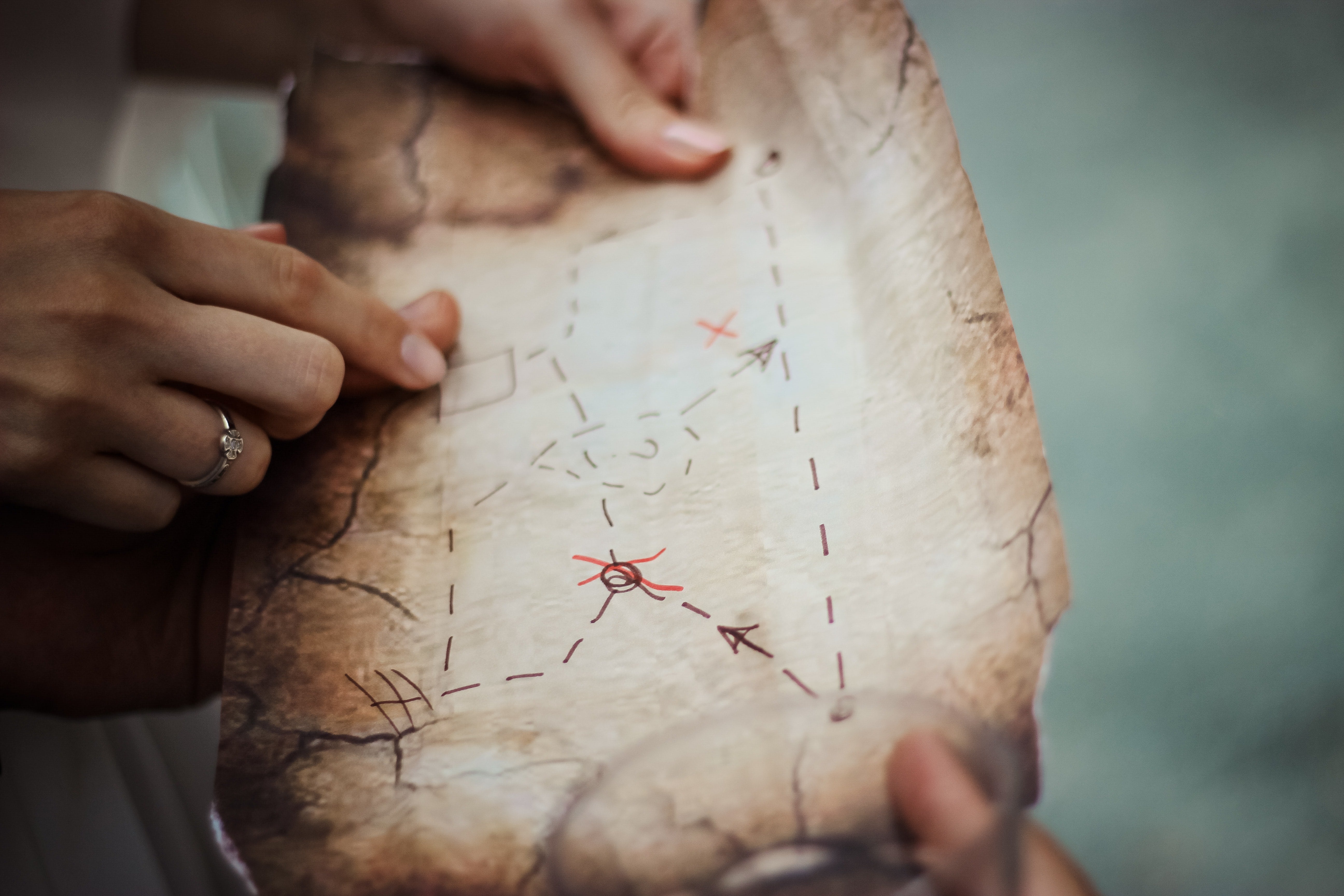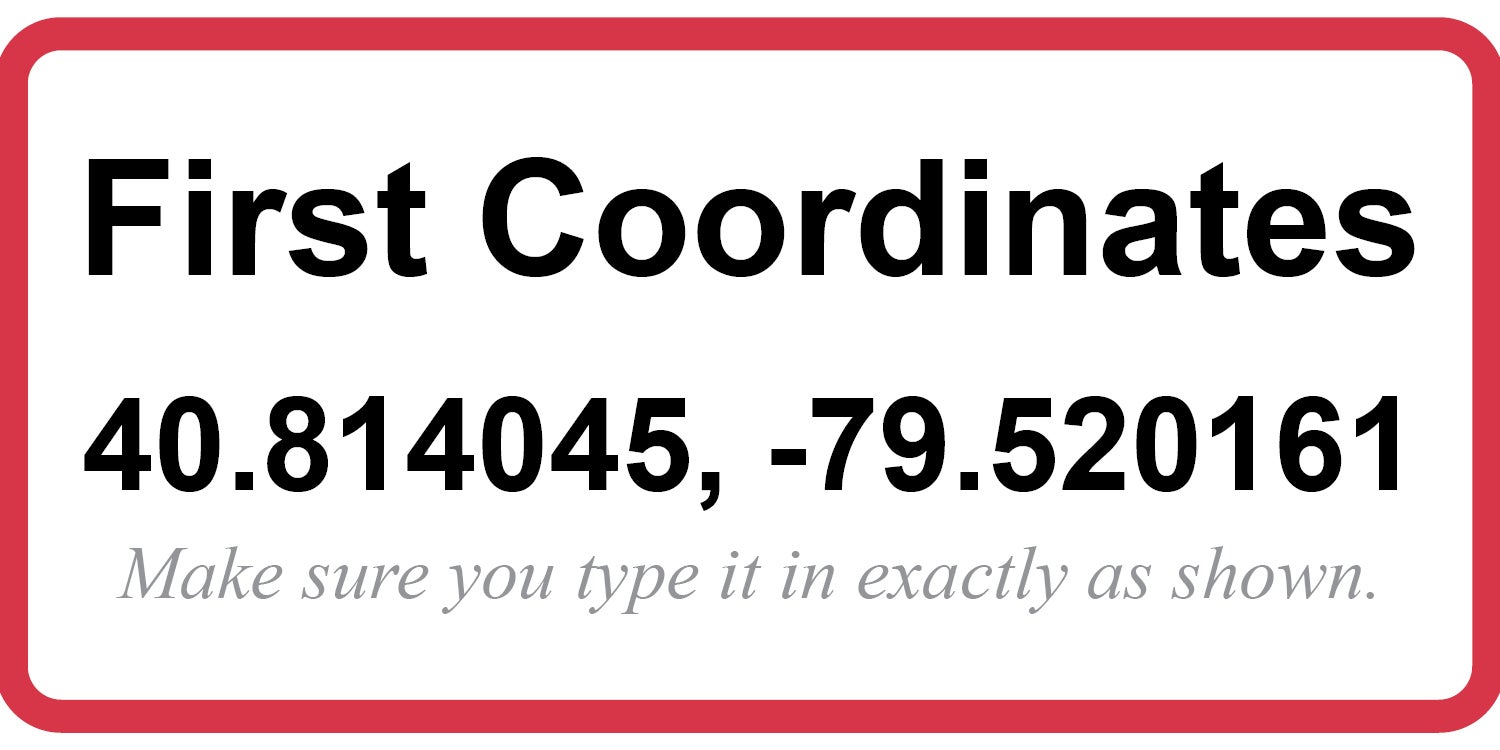 To find each location, you will be given GPS coordinates. Each location will share the coordinates for the next. These coordinates can be entered into any smartphone navigation app or by utilizing a map. If using a smartphone, you must type in the coordinates exactly as they are shown -- with the comma and negative sign. The coordinates for the first location are 40.814045, -79.520161. 
At each location, be on the lookout for the scavenger hunt's flyer -- similar to the flyer shown here. Each flyer will give a CEC historical fact, which location number you are at, a link to check-in, and the next location's coordinates. Checking in through the scavenger hunt is encouraged. These check-ins allow us to know you are participating in the scavenger hunt and have completed each location. Hint: look for somewhere flyers would be posted.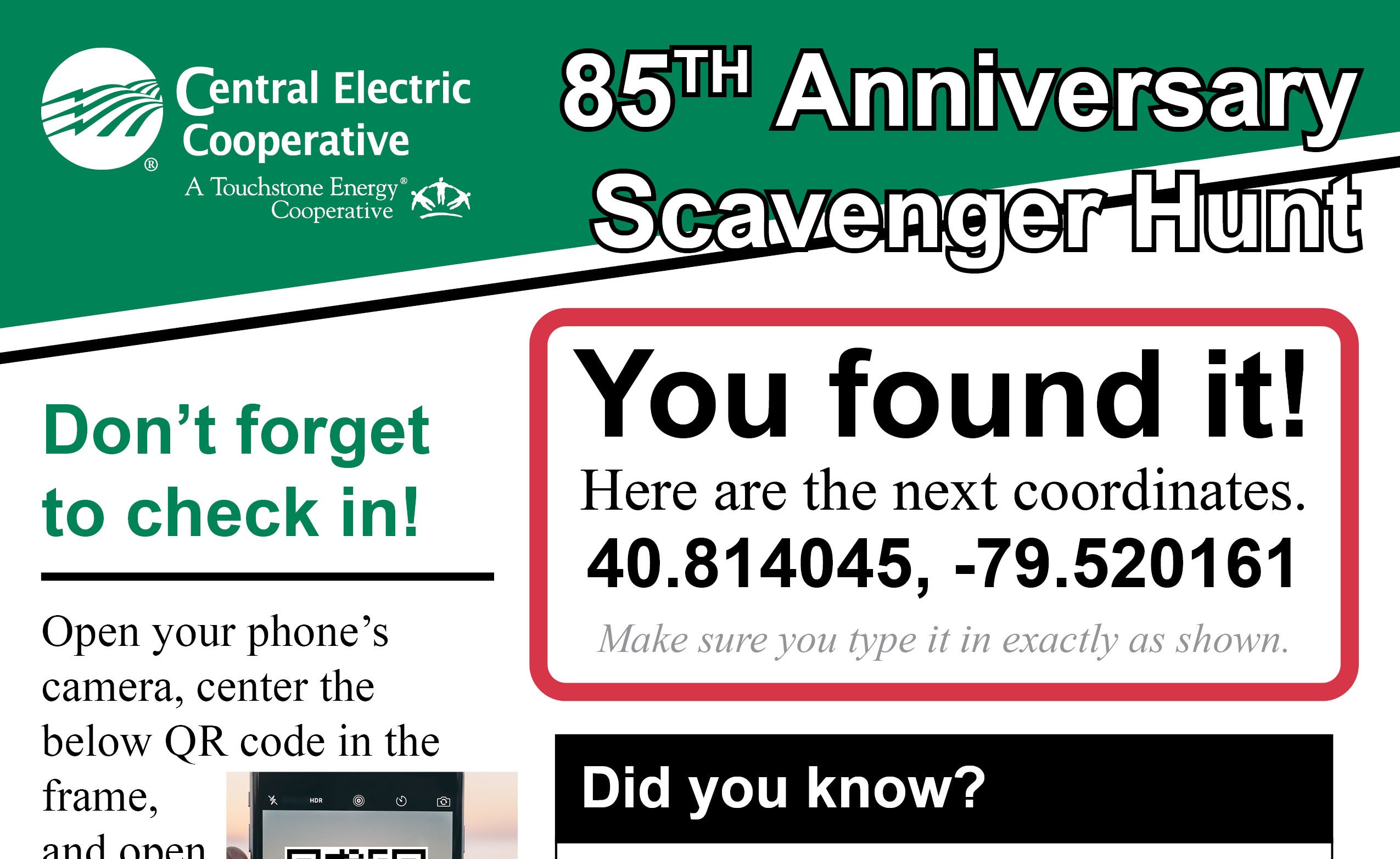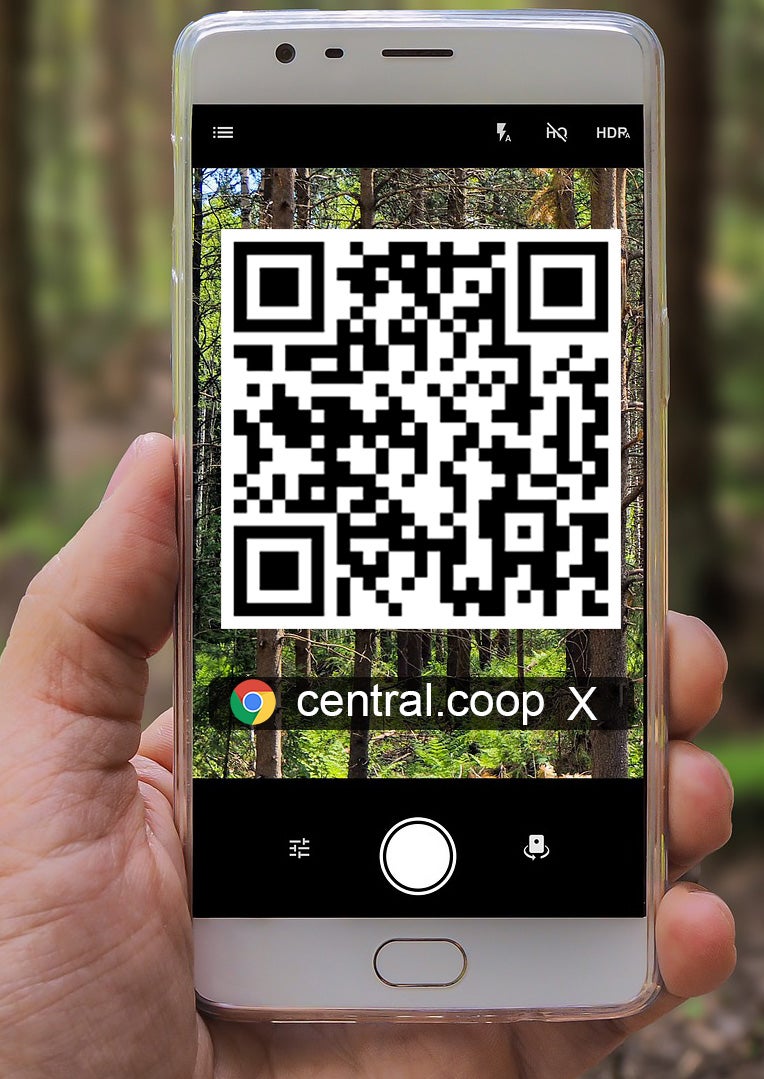 We are utilizing QR codes for the check-ins. To participate, you will use your smartphone's camera to scan the QR code. This will then ask you to open a link. The link will take you to the check-in form for that location. You can also submit photos of your group doing the scavenger hunt through these check-ins! Click here if you need more directions on using QR codes.
We hope you enjoy the scavenger hunt as much as we enjoyed putting it together! Click here to see what else we are doing to celebrate our 85th year!