Thursday | April 15, 2021
With the spring season upon us, lets discuss some projects that allow you to enjoy some time outside and get your home ready for warmer weather.
If you are considering some landscaping projects this spring, keep in mind that adding the right trees could help you enjoy more comfortable  temperatures inside your home all year long.

Spring is also a good time to tackle projects like air-sealing your home to make you more comfortable this summer.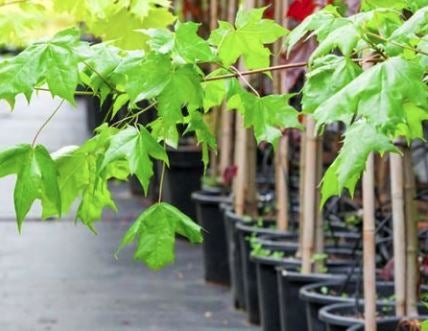 LANDSCAPING FOR ENERGY EFFICIENCY
A well-designed landscape can provide cooling shade around your home that can improve comfort in warm weather months, and reduce the need for air-conditioning.
Plant leafy trees on the south and west sides of your home to provide shade on hot summer days. The leaves will fall off in autumn and allow sunlight to help warm your home during winter.
Plant evergreen trees on the north and northwest sides of your home to provide year-round windbreaks from outside air.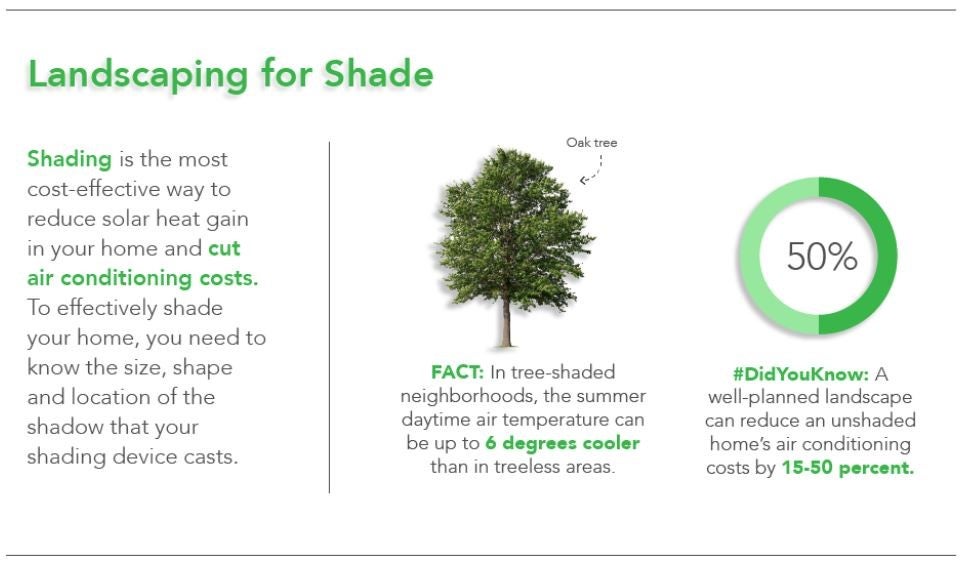 Before you begin your landscaping project, call 8-1-1 to have underground utility lines marked. Knowing the location of underground utility lines on your property will help you avoid injury, service outages, and costly repairs.

For more information, see Landscaping for Energy-Efficient Homes from the U.S. Department of Energy.
AIR SEALING WINDOWS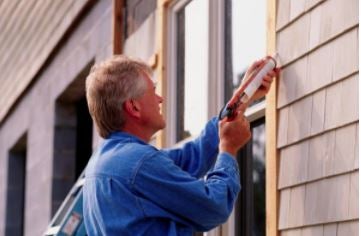 Maybe planting trees is not in the plan for this year, but you do have places in your home that are less comfortable than the others. That may be because you have drafts, which are caused by gaps or cracks on the outside of your home.

A common place where you will often find gaps is on exterior window frames. You can fix those gaps and improve the comfort of your home by air sealing windows with caulking.

To get started, look where the window frame meets the side of your house to see if there is a gap. If the gap is less than half an inch, you can seal it with caulking. For a successful project:
Make sure the area is clean and dry. If there is any existing caulking, scrape it out.
Choose the right type of exterior caulking. There are different kinds available, but your best bet is silicone or siliconized caulking, which is waterproof, flexible, and won't shrink or crack. 
Cut the tip of the caulking tube at a 45-degree angle and load it into the caulking gun. Run the tip as slowly and evenly as you can along the base of the crack.
Finish by running a damp finger along the bead to smooth it out.
With just a small investment and a little bit of your time, you can make your home more comfortable and efficient. For more in-depth air-sealing projects, check out Energy Star's Do-It-Yourself Guide to Sealing and Insulating.