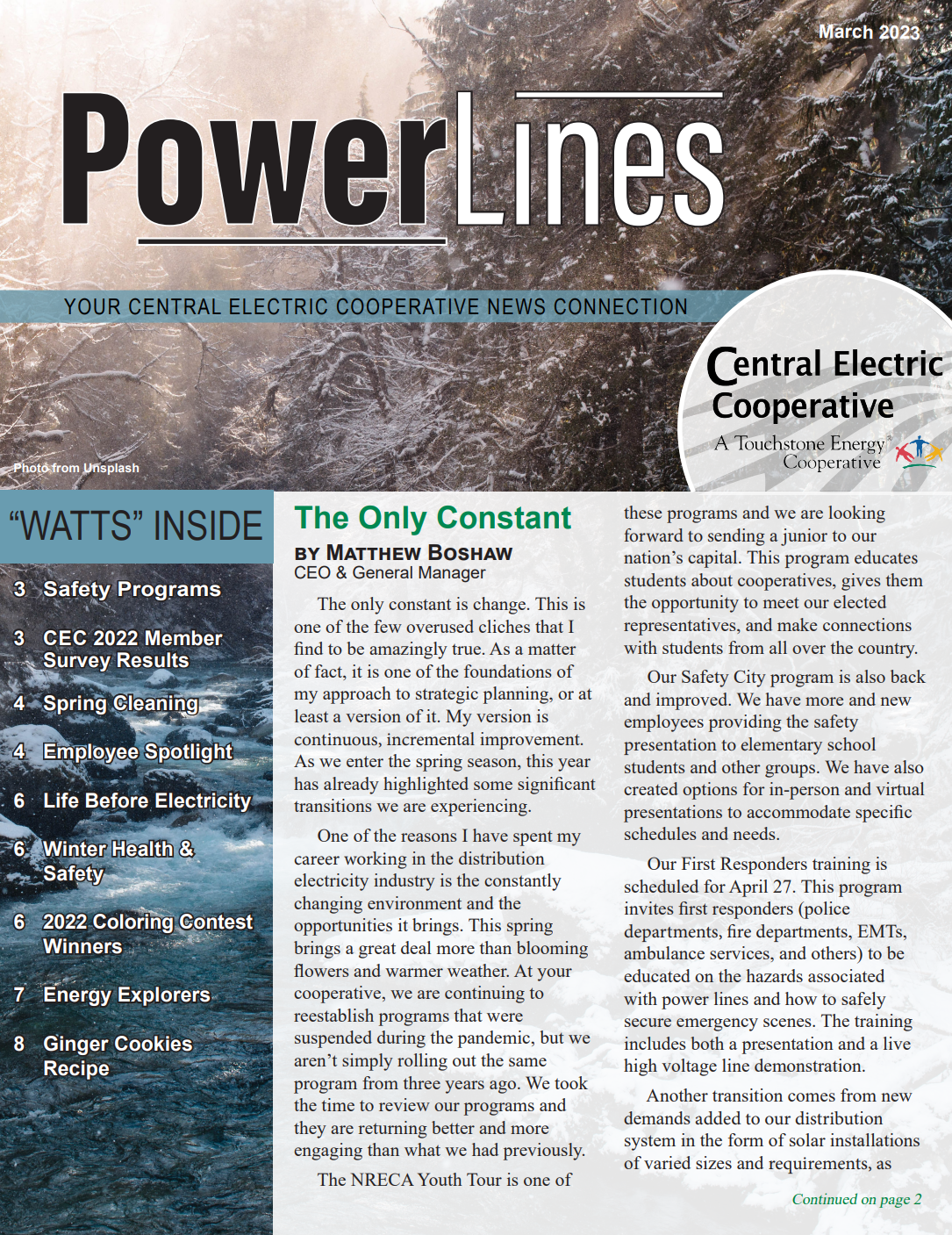 March 2023: The Only Constant, Safety Programs, CEC 2022 Member Survey Results, Spring Cleaning, Employee Spotlight, Life Before Electricity, Winter Health & Safety, 2022 Coloring Contest Winners, Energy Explorers, Ginger Cookies Recipe.
Read the Newsletter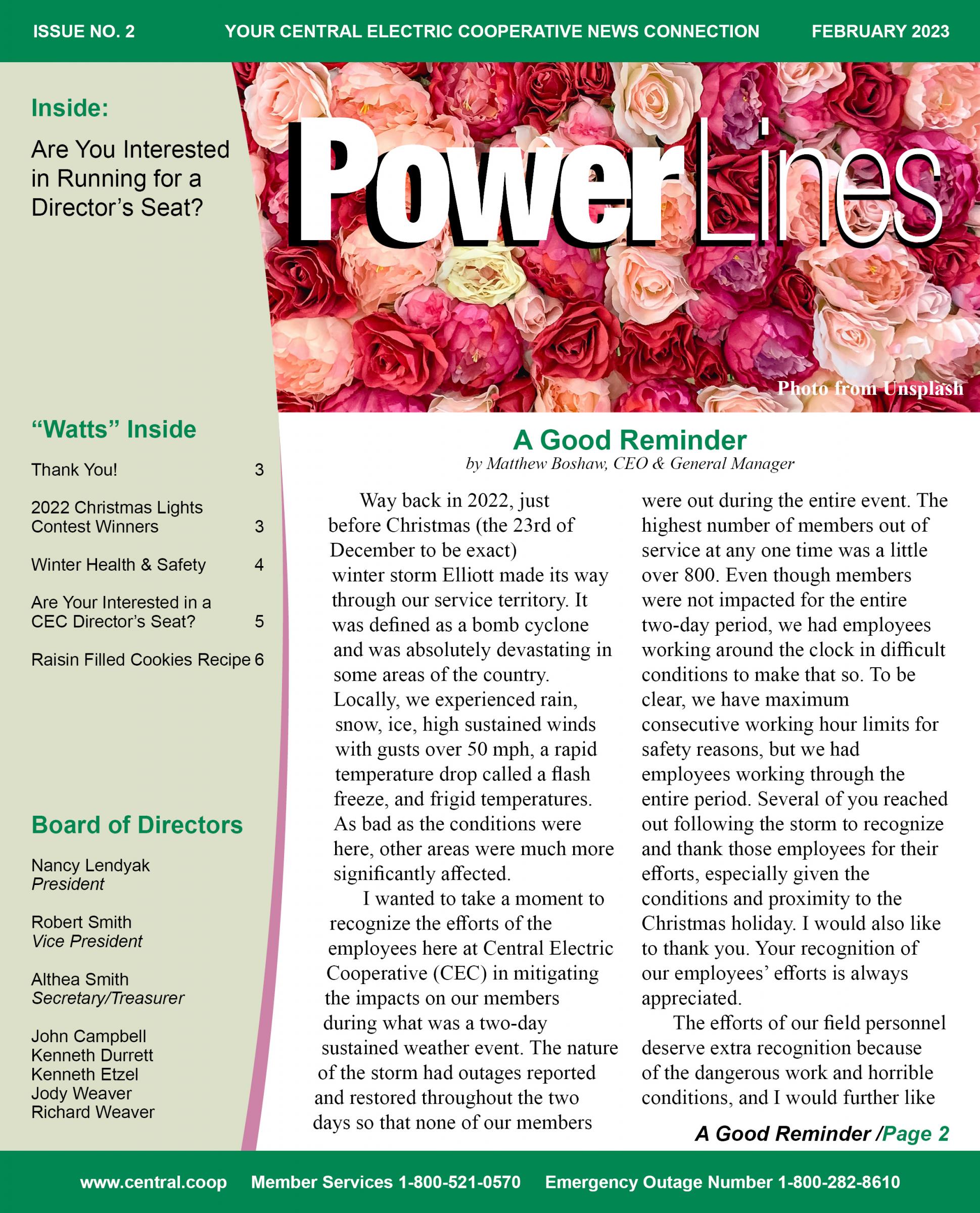 February 2023: A Good Reminder, Power Lines is Getting a New Look!, Thank You!, 2022 Christmas Lights Contest Winners, Winter Health and Safety, 3 Reasons to Change Your Furnace or A/C Filter Regularly, Are You Interested in a CEC Director's Seat?, Raisin Filled Cookie Recipe. 
Power Lines Quiz
Read the Newsletter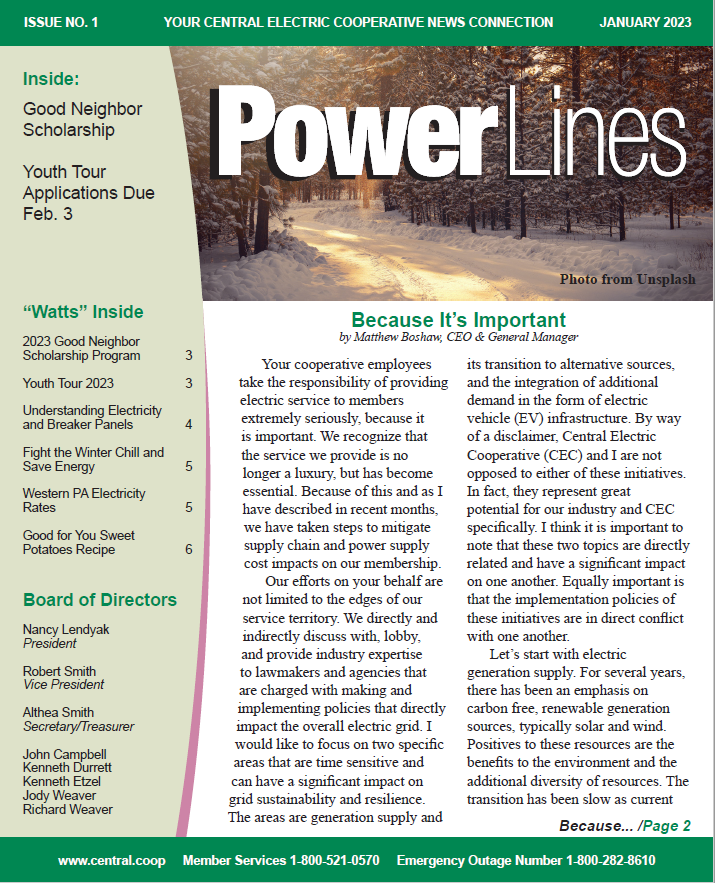 January 2023: Because It's Important, 2023 Good Neighbor Scholarship Program, Youth Tour 2023, Understanding Electricity and Breaker Panels, Fight the Winter Chill and Save Energy, Western PA Electricity Rates, Good for You Sweet Potatoes Recipe.
Power Lines Quiz
Read the Newsletter